Excursión Cañon del Colca en un día El Cañón del Colca se encuentra en el departamento de Arequipa en el sur de Perú y es…
Palabras clave :
Arequipa
,
ArequipaPerú
,
Cañon del Colca
,
Ciro
,
Colca
,
Condores
,
naturaleza
,
Tours en Arequipa
,
ToursCañondelColca
,
Toursenlanaturaleza
,
Vuelodeloscóndores
Código del viaje
WT-CODE 462
Overview
Trip Outline
Trip Includes
Trip Excludes
Gallery
Reviews
Booking
FAQ
Colca Canyon tour full day from Arequipa
We visit the Colca Valley and Mirador de la Cruz del Cóndor and the Colca Canyon viewpoint one of the deepest canyons in the world.We can also enjoy at the hot spring that is 30 to 35 ° C.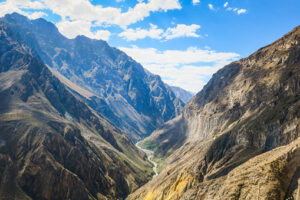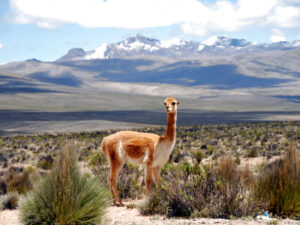 Colca Canyon tour full day from Arequipa

02:30 to 03:00 am Pick up from your hotel and we travel direct to the Chivay town in the early morning.
06:00 am approximately we will have breakfast then we continue to the Cruz del Cóndor. In this place we will stay for about an hour to observe the depth of the Colca Canyon and the majestic flight of the condors.
We return with some stops at different viewpoints (Choquetico and Antahuilque, Tumbas and Lito model), optional visit to the thermal baths.
Free time to have lunch by your expences.
Back to Arequipa city with stops at the tourist viewpoints such as the highest point and the National Reserve of Salinas and Aguada Blanca such as: (Pata pampa and Tocra pampa, National Reserve of Salinas and Aguada Blanca).
Arrival in Arequipa at approximately 6:00 pm and the tour ends in the historic center near the main square.
Itineraries
Day 1
Hora : 2:30 AM
Arequipa - Colca - Cross of condor - Colca Canyon - Villages - Arequipa
Shared tourist transport
Pick up from hotel
Bilingual tour guide
Continental breakfast
Lunch * optional
BTC Entrance to Colca tourist ticket 70 soles or 20 soles Peruvian tourist (mandatory)
Entrance to Thermal baths 15 soles * optional
Additional features
• Warm clothes for the morning trip and sunscreen for the day
• Equipment for the hot spring
• Snacks
• Cash as there are no ATMs
• Prevent altitude sickness