Palabras clave
Andagua
,
Arequipa
,
ArequipaPerú
,
Cabanaconde
,
Cañon del Colca
,
Colca
,
condors
,
deepestcanyonontheworld
,
helplocalpeople
,
naturaleza
,
Peru
,
toursonthenature
,
valledelosvolcanes
Código del viaje
WT-CODE 263
Overview
Trip Outline
Trip Includes
Trip Excludes
Gallery
Reviews
Booking
FAQ
3Day-Colca Canyon and Volcanoes Valleys
The best way to know Arequipa the Colca Canyon and the Volcanoes Valley which is one of the deepest canyon in the world.
On this tour you will go through impressive views and landscapes without a doubt it will be a magic trip.
Crossing through the mountains the highest mountains the valleys on the coast and ending in Arequipa city.
We also offer an option ending the trip in Puno city with an aditional cost.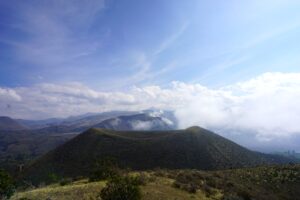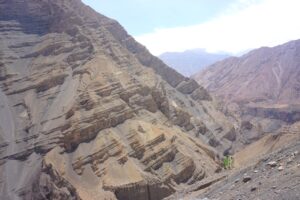 3Day-Colca Canyon and Volcanoes Valleys
This is a fascinating combination of two impressive valleys inside of Arequipa Peru in 3-day tour.

Colca Canyon and Volcanoes valley in one route in 3 days

A unique and spectacular experience where you can enjoy nature and villages detained in time visiting areas and corners that are still kept intact by traditional tourism.

Here you can see a land that witnesses the intense volcanic activity that took place approximately a million years ago.

Since 2019, the Colca Canyon and the valley of the Andagua volcanoes are officially part of the UNESCO Global Geoparks.

We invite you to enjoy this experience with us with the best service guarantee and the personal and warm touch that characterizes us.
Day 01
05:00 am Departure from Arequipa city

07:00 am Breakfast in Patahuasi

Salinas and Aguada Blanca National Reserve

Patapampa (viewpoint of the volcanoes)

Villages Colca Canyon; Peoples; Chivay, Yanque, Coporaque, Achoma.

Viewpoint Colca Canyon; Viewpoints; Choquetico, Antahuilque

Cruz del Condor, Mirador and flight of the condors from approximately 3pm

Tapay viewpoint

Overnight in Cabanaconde
Day 02
06:00 am Breakfast

Departure to the town of Huambo and visit the town

Entrance to the deepest part of the Colca Canyon

Cancco Valley 1200 m.s. Tingo Bridge

Town of Ayo, Mamacocha lagoon

Viewpoint towards the town of Chachas

Andagua town

Afternoon; visit Ishanquillay waterfall and Twin volcanoes viewpoint

Dinner and Overnight at the home of a local family
Day 03
06:00 Breakfast

The Coropuna volcano pass

Towns of Viraco, Machaguay, Tipan

Aplao, Corire, Majes Valley

Arequipa
Itineraries
Day 1
Hora : 5:00 AM
Arequipa Chivay Coporaque Yanque Cruz del Cóndor Cabanaconde
-Pampa Cañahuas National Reserve.
-Patapampa viewpoint (4,910 meters).
-Chivay town.
-Coporaque
-Viewpoint of the Cruz del Cóndor.
-Towns of Cabanaconde.
-Overnight
Day 2.
Hora : 8:00 AM
Cabanaconde Huambo Canco Ayo Mamacocha Andagua village
-Huambo
-Ccanco
-Visit to Mamacocha Lagoon.
-Andagua town.
-Twin volcanoes and Kallana Mauras.
-Soporo viewpoint.
-Shanquillay waterfall
Day 3
Hora : 8:00 AM
Andagua Coropuna pass Viraco - Tipan Corire Back to Arequipa with beauty views
-The Coropuna volcano pass (4972mts).
-Towns of Machaguay, Viraco and Tipán (in route).
-Arequipa city.
4x4 transport implemented

Pick up from your hotel

Official tour guide

01 night in hotel / Colca at Cabanaconde Casa de Santiago or similar + breakfast

01 night accommodation in the town of Andagua local family house + breakfast

1 Picnic box lunch in route (second day)

1 dinner in Andagua - Valley of the Volcanoes

1 dinner in the volcano valley (second day)
Colca tourist ticket 20 soles national / 70 soles foreign

Meals not mentioned
-Suitable clothes for short hiking
-Sunscream
-Clothes for dry, cold and sunny days
-Rain clothes (January to March)
-Cash