Código del viaje
WT-CODE 396
Overview
Trip Outline
Trip Includes
Trip Excludes
Gallery
Reviews
Booking
FAQ
Arequipa's Sillar Route & Culebrillas
Discover the origin and charm of this volcanic stone that will surprise you!!!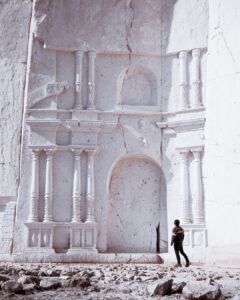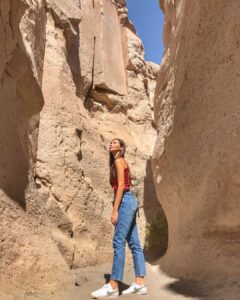 Arequipa's Sillar Route & Culebrillas
08:30 Pick up from your hotel.
08:30 We start our trip towards the Ruta del Sillar which is a tourist route with a lot of history and living culture where you can visit quarries and areas where the ashlar originated.
The first point where we stop  be the Añashuayco Quarry; To which we arrive in about 45 minutes. It is currently in operation the masons carry out their work very early; In the place we will be able to appreciate an immense canyon with cliffs (ignimbrite walls) that are several meters high, formed by the extraction for the formation of the Ashlars.
In this route you can see a mega carving of the Church (La Compañía de Jesús) made by the masons themselves. We can also visit some of them to explain to us what their daily work is like and so that we can experience the fact of cutting one of their stone blocks.
Then we move to the Quebrada de Culebrillas which is 30 minutes fromAñashuayco. At this point, we will take a walk of approximately 20 minutes inside the small canyon formed by the passage of water, which has walls of 15 to 20 meters, while we enter the canyon, the canyon walls are increasing in height.
At the end of the walk we can see petroglyphs made by the Wari culture more than a thousand years ago.
Itineraries
Day 1
Hora : 8:30 AM
Arequipa's Sillar Route & Culebrillas
Departure:
08:30
14:00
Pick up from your hotel in Arequipa (only if it is around downtown)
Shared tourist transport
Tour guide
Entrance fee ticket (8 soles)
Water bottle
Mosquito repellent and sunscreen
-Suitable clothes for short walks
-Repellent against mosquitoes
-Sunscreen
-Hat
-Water bottle